PROVIDING RELIABLE, QUALITY CLEANING TO MORE THAN 6,000 UK BUSINESSES
Cleaning Services Jobs in Berkshire
Berkshire Cleaning Jobs
Full and part time cleaning jobs currently available in the Berkshire area.
Area Supervisor
Position:
Maidenhead, Slough, Berkshire
Hours:
As required by the business. Largely it will be up to you to manage your time with flexibility, but the daily routine is likely to include some early mornings and evenings to visit staff whilst on site.
Rate:
£2,500.00 per month
Additional information:
The Area Supervisor role is to manage the day to day operation of a number of commercial cleaning contracts within a set geographic area. The role involves l...iaising with clients to ensure good relationships, and managing cleaning staff to ensure that they are fulfilling their duties to a consistent acceptable standard, that they are trained properly and have the correct equipment and cleaning supplies. You will need to be a driver (van provided), a good communicator, organised and be able to work as part of a team, reporting in to our Operations Manager.


This is a permanent position in a rapidly growing company, offering job security and opportunities to grow with the company.
Read More
Mobile Cleaner
Position:
Reading/Maidenhead/Slough
Hours:
Varies
Rate:
£2,000.00 per month
Additional information:
Mobile Cleaner Required
Reliable and trustworthy person required to work as a key member of our Head Office team to manage cleaning contracts through...out Berkshire. Covering for staff on holiday or off sick in order to maintain service levels of our office cleaning contracts.
Hours and days vary depending on the needs of the business, but the job comes with a guarantee of a minimum of 40 hours per week.
Company van provided.
Opportunity to develop carpet cleaning / window cleaning skills and for development into management position.
Read More
School Cleaner
Position:
Newbury
Hours:
Monday to Friday 15.30 to 17.50 Term Time Only
Rate:
£480.00 per month
Additional information:
School cleaner requireed.
Working as part of a team of five cleaners, as an integral part of the schools maintenance program, on a daily basis to cle...an the school to maintain a safe and worthy environment for the staff and pupils.
General cleaning duties to include, vacuuming, dusting, cleaning desks & chairs, mopping etc
This is a term time only position, with some deep cleaning opportunities during main school holidays.
No experience necessary as training will be given.
Read More
Join the proud team of Minster Cleaners
Can't see a job that suits you?
If you wish to send your details to be considered for any future vacancies please click 'Join us' below.
Contact Details
Minster Cleaning Services Berkshire
Syntegra House
Ground Floor, 63 Milford Road
Reading
Berkshire
RG1 8LG
Tel 0118 986 5455
If you are reliable, friendly and want to give great service, please take a look to see what vacancies are available in your local area. Being a Minster cleaner means that you are part of a nationwide team of excellent, caring cleaners. If you are interested in a position with Minster Cleaning and think you have what it takes to join our team, we would really like to hear from you.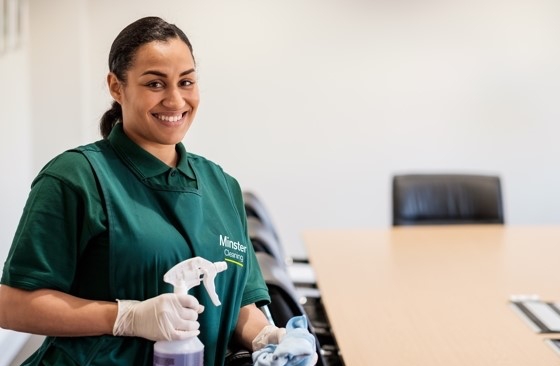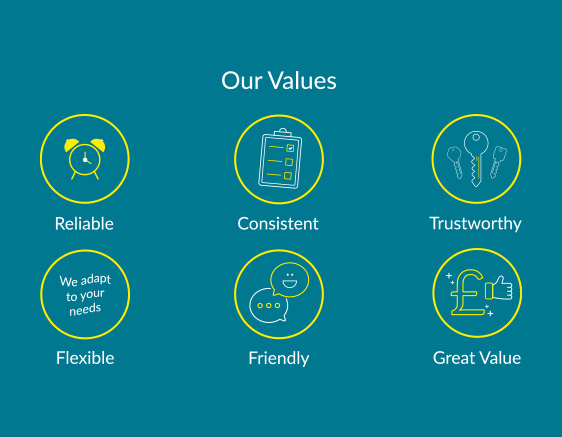 5 Great Reasons to Join the Minster Cleaning Team:
You'll receive training, equipment and all necessary cleaning materials to perform your role safely and effectively
You will have the support and back up of a dedicated, caring supervisor and a friendly office team
We are a stable and thriving company trusted to clean for thousands of organisations UK wide
You'll have the chance to make a real difference to people's working environments
Our company values – Reliable, Consistent, Trustworthy, Flexible, Friendly and Great Value